Not everyone is an avid reader who finds pure enjoyment in immersing themselves in a novel for hours.
But even the most reluctant reader can discover the joy of getting pulled into a great story.
The key is finding the right book that hooks you from the very first pages.
Below are our book recommendations for reluctant readers across different genres perfect for tempting them into the world of books.
Action-Packed Thrillers That You Can't Put Down
Thrillers full of intrigue, suspense, and high-stakes action are a great bet for reluctant readers. These pulse-pounding page-turners make it impossible to lose interest.
The Girl on the Train by Paula Hawkins
This psychological thriller became a worldwide phenomenon for a reason.
Told from the shifting perspectives of three complex women, it weaves a hypnotic tale of obsession, memory, and murder.
You'll race through the pages to unravel the shocking plot twists.
Red Rising by Pierce Brown
Part sci-fi, part thriller, this gripping saga is set in a future where humanity has colonized the solar system and society is strictly divided by genetic class.
The breakneck plot follows a miner who goes undercover to bring down the brutal ruling class from the inside.
The Silent Patient by Alex Michaelides
A psychological thriller centered around a woman who mysteriously stops speaking after shooting her husband.
The cryptic clues will have you rushing to uncover the secrets in her troubled past.
Compelling Mysteries That Will Grip You Until the End
For reluctant readers who love playing detective, complex mysteries full of red herrings, shocking reveals, and engaging investigators are a great draw into the world of books.
The 7 1/2 Deaths of Evelyn Hardcastle by Stuart Turton
A mind-bending murder mystery with a time travel twist.
Evelyn Hardcastle will be murdered at a party, and a guest must live the same day over in different bodies to identify the killer.
One of Us Is Lying by Karen M. McManus
When five students walk into detention, but only four make it out alive, everyone is a suspect in this addictive YA murder mystery.
The truth will shock you.
An Unwanted Guest by Shari Lapena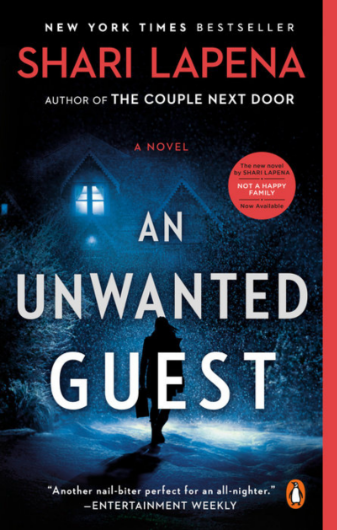 Strangers stranded together in a remote hotel fight to survive increasingly sinister events in this Agatha Christie-style whodunit.
With plenty of suspects and motives, the tension builds perfectly.
Fantastical Worlds to Lose Yourself In
There's no better escape than fantasy novels that sweep you away to spectacular imagined lands. These inventive, immersive worlds are a great way for reluctant readers to lose themselves completely in a book.
The Name of the Wind by Patrick Rothfuss
This mesmerizing fantasy epic follows a hero and musician named Kvothe retelling his life story from his youth to his legend-shrouded present.
Vivid writing brings every locale and moment to life.
The Fifth Season by N.K. Jemisin
In a unique apocalyptic world ravaged by catastrophic climate cycles, a woman with the earth-controlling power to quell or create natural disasters faces turmoil in her society and family.
The Bear and the Nightingale by Katherine Arden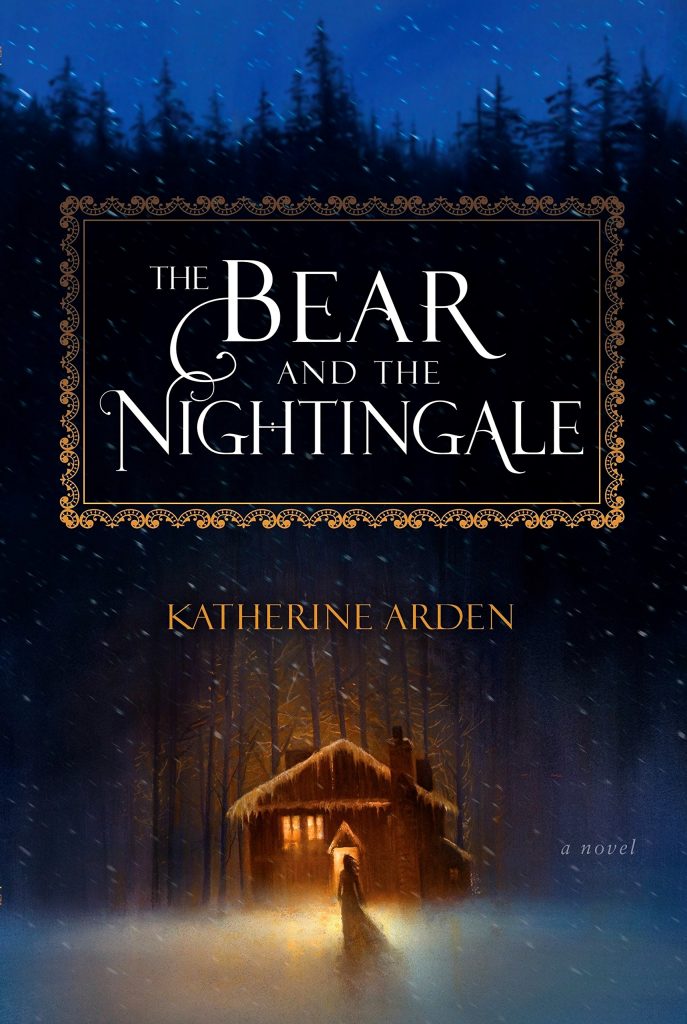 Transport back to medieval Russia in this lyrical folkloric tale about a young woman whose gifts are feared as sorcery by her village but needed to combat an ancient evil power in the woods.
Page-Turning Sci-Fi for Imaginative Minds
Sci-fi's creative worlds, high-concept ideas, and groundbreaking visions of the future make even reluctant readers easily fall under their spell.
Dark Matter by Blake Crouch
A mind-twisting thriller exploring alternate timelines.
A physicist knocked unconscious is jolted awake to an unfamiliar life, forcing him to question if he's living in a multiverse.
The Martian by Andy Weir
This fast-paced sci-fi story stranded an astronaut alone on Mars.
His struggle for survival using only his wits and expertise makes for an irresistible page-turner.
Ready Player One by Ernest Cline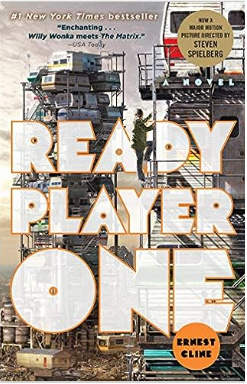 In a dystopian future, a young man enters an addictive virtual reality game universe to find hidden Easter eggs and win a fortune.
This imaginative adventure has irresistible video game escapism.
Gripping Historical Fiction That Transports You Through Time
For reluctant readers who want to effortlessly travel back in vivid history without dry facts, historical fiction delivers. These books immerse you deeply in bygone eras through relatable characters and drama.
The Book Thief by Markus Zusak
A young German girl's day-to-day life is compellingly revealed as she secretly harbors a Jewish refugee during WWII.
An unconventional and gripping war story.
The Help by Kathryn Stockett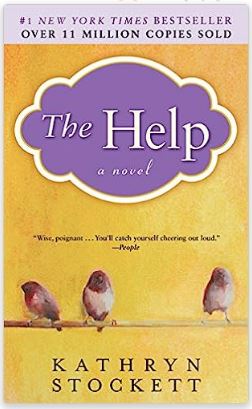 Captivating and heart-wrenching, this novel unveils the untold stories of black maids working for white families in 1960s Mississippi through unforgettable narrators.
Memoirs of a Geisha by Arthur Golden
Sweeping you into 1930s Japan, this beautiful novel follows the life of a fisherman's daughter who becomes one of the most sought-after geisha entertainers.
The lush setting springs to life.
Character-Driven Literary Fiction That Resonates
Moving literary fiction centered around complex characters can make even reluctant readers reflect on human nature and connect deeply to the story.
Where the Crawdads Sing by Delia Owens
This engrossing coming-of-age story follows a girl abandoned to raise herself in a North Carolina coastal marsh, building an unforgettable main character.
Her story will stay with you.
The Kite Runner by Khaled Hosseini
Two boys whose close friendship is torn apart by class differences become unforgettable characters in this heartbreaking yet uplifting novel set in Afghanistan.
The Time Traveler's Wife by Audrey Niffenegger
An imaginative love story with a time travel twist unfolds the relationship triumphs and struggles of a man with a genetic disorder that causes unpredictable time travel and his devoted wife.
Page-Turning YA Books You Can't Put Down
YA books centered around the emotional lives of teens instantly bring back the feelings of youth for any reader. Their high drama and coming-of-age themes become irresistibly addictive.
Six of Crows by Leigh Bardugo
Ocean's Eleven meets fantasy in this thrilling heist novel following a crew of rival misfits working together to pull off an impossible robbery.
Their adventures will steal your heart too.
The Hate U Give by Angie Thomas
This deeply relevant story tackles issues of racism and police violence through a relatable teen girl witnessing the shooting of her unarmed friend.
Realistic and thought-provoking.
The Fault in Our Stars by John Green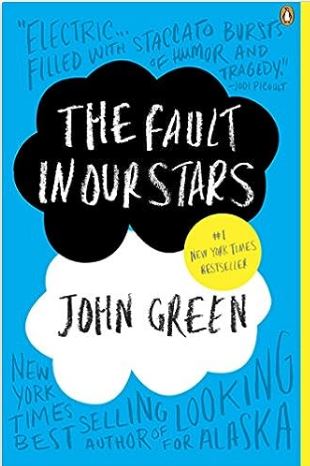 Two witty, cynical teens fall in love after meeting in a cancer patient support group in this tearjerking story that tackles life, death, and making the most of one's time.
Read: 20 Best Animation Books for Animators -Beginners & Experienced
FAQs
What are some fast-paced thriller books that could get me hooked on reading?
Some great options are The Girl on The Train by Paula Hawkins, Red Rising by Pierce Brown, and The Silent Patient by Alex Michaelides. These pulse-pounding page-turners are almost impossible to put down thanks to their suspenseful plots full of twists and reveals.
Do you have any mystery novel suggestions for someone who wants to play armchair detective?
For reluctant readers who love an intriguing mystery, recommend trying books like One of Us Is Lying by Karen M. McManus, An Unwanted Guest by Shari Lapena, or The Seven Deaths of Evelyn Hardcastle by Stuart Turton. Their cryptic clues and shocking endings will turn you into an amateur sleuth eager to get to the bottom of the cases.
What fantasy books do you suggest for readers looking to really escape into an immersive imaginary world?
Some fantasies with uniquely captivating world-building include The Name of the Wind by Patrick Rothfuss, The Fifth Season by N.K. Jemisin, and The Bear and the Nightingale by Katherine Arden. Their richly crafted realms and imaginative plots are easy to get lost in.
Can you recommend some science fiction books for someone who isn't usually into sci-fi?
Some gateway sci-fi books perfect for reluctant readers are Dark Matter by Blake Crouch for its mind-bending alternate timelines premise, The Martian by Andy Weir for its gripping stranded astronaut survival story, and Ready Player One by Ernest Cline for its addictive virtual reality gaming adventure.
What historical fiction novels could interest someone who normally finds history boring?
Some good options are The Book Thief by Markus Zusak for its unique WWII setting and perspective, Memoirs of a Geisha by Arthur Golden for its immersion in 1930's Japan, and The Help by Kathryn Stockett for its insight into 1960's culture and relationships through unforgettable characters. The drama and relatable perspectives in these books bring history vibrantly to life.
Conclusion
While reluctant readers may see books as intimidating or struggle to stay engaged, the right stories have the power to overcome any reluctance and turn even the most stubborn non-reader into a book fiend.
With so many phenomenal options across genres from pulse-pounding thrillers to transportive fantasies and laugh-out-loud funny contemporary novels, there is a book out there capable of flipping any switch and getting you hooked on reading.
The joy of getting lost in an incredible story that sticks with you long after the last page is truly priceless.
Next time you're looking to try out a new book, take a chance on one of these highly addictive page-turners tailored perfectly to transform a reluctant reader into a book devourer.
You may just discover your next all-consuming literary obsession.
You can find some of our recommended books on ala.org website.